ABOUT KATHRYN TAUBERT'S MUSIC: When was the last time you walked into an intimate dinner club, stopped by a piano bar, or danced in the aisles of a big band performance where the "girl singer" performed tunes that made you wonder "What ever happened to this kind of music and when can I hear it again?"
The music of INTERNATIONAL JAZZ AWARDS NOMINEE, Kathryn Taubert, appeals to anyone who ever identified with lyrics that told a story, evoked a memory, brought a laugh or a tear to your eye, or made you want to dance. With a repertoire of songs from Gershwin to Jobim, Manilow to Mercer, Benson to Basie, Kathryn performs songs in which the melodies are timeless and lyrics say it all. Kathryn has performed regularly in a variety of venues, and is most well known for her smooth interpretations of old favorites, as well as complex rhythms and multi-lingual Latin jazz favorites.
Working with a cadre of some of the finest jazz/blues musicians in Florida, Kathryn's performances always inspired interest. "I enjoyed finding those tunes that speak to fans on a personal level," says, Taubert. "I'm honored when they asked me to sing 'their song.' " Singing in four languages (English, Spanish, Portuguese, & French), Kathryn's style lends itself to casual or formal dinner clubs, intimate piano bars, big band ballrooms, or a quiet evening at home where people gather for an evening of fun, dining, dancing, or merely listening.
LISTEN TO CLIPS IN THE "MUSIC" LINK, AND PURCHASE YOUR COPY OR INDIVIDUAL SONG DOWNLOADS IN THE "CONTACT" OR "BUY" LINKS or at ITUNES, SPOTIFY, AMAZON, and OTHER FINE ONLINE RETAILERS..
BOOKINGS: Currently living in Florida, Kathryn has retired from performing except for special events only. 
KATHRYN'S LATEST BOOK, BETTER TO HAVE LOVED, A TRUE STORY OF LOVE, LOSS, AND RENEWAL, IS NOW AVAILABLE IN PRINT ON WWW.AMAZON.COM, eBooks on Barnes and Noble, iTunes, Sony eBooks, and other online retailers. Large print, and eBook text-to-voice enabled for the sight impaired. 
ABOUT BETTER TO HAVE LOVED: Kathryn Taubert's story offers hope and guidance for anyone starting over after the death of a spouse. From the depths of despair, this twice-widowed, retired 57-year-old widow and  self-described "couch potato," built a new life as an athlete, jazz recording artist, international volunteer, and successful author. Better To Have Loved is a love story, an illustration of what caregivers of the desperately ill endure, and a testimonial to the power of determination in surviving bereavement. Checklists on how to survive bereavement make this book a resource for those experiencing bereavement or caring for someone who is. For anyone who ever asked themselves how to go on, this book is for you.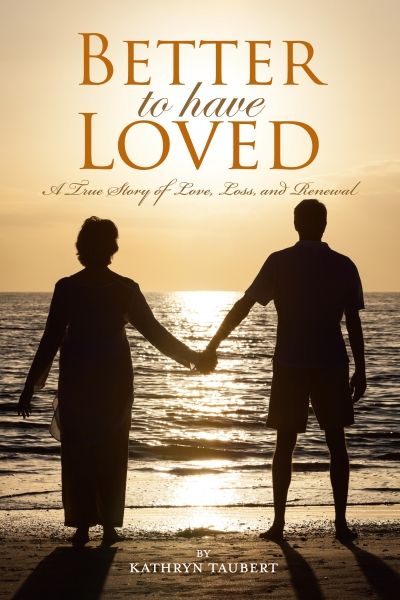 KATHRYN'S BOOK, "YEVU (WHITE WOMAN): MY FIVE WEEKS WITH THE EWE TRIBE IN GHANA, WEST AFRICA," IS AVAILABLE IN PRINT and EBOOK EDITIONS ON WWW.AMAZON.COM AND MANY OTHER ONLINE DISTRIBUTORS.
ABOUT "YEVU"
YEVU is the true story of Kathryn Taubert's solitary journey to Africa on a volunteer, humanitarian mission. Having spent the years immediately prior to her journey rebuilding her life after a series of personal losses, Taubert's journey of healing led her to seek an opportunity to do something she'd never done before, on a continent she'd never visited, with a people and culture she'd never previously known.
Living with members of the Ewe Tribe in the village of Abutia-Kloe in the Volta Region of Ghana, Taubert found the deep bonds and lasting friendships that can be forged between peoples of widely disparate backgrounds and cultures. It's as much a story of an incredible native people who opened their hearts to a senior citizen from the USA, as it is a testament to the fact that it's never too late to give of oneself to others, and in the process, get far more in return. For anyone of any age who ever thought they might want to take a "volunteer vacation" to a developing country, Yevu is a must-read book. "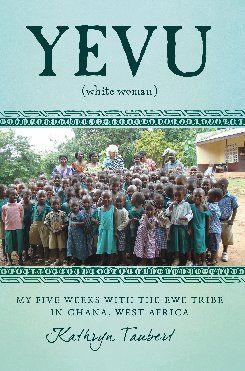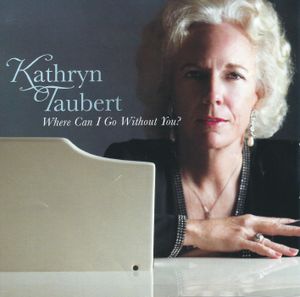 <